MIVANA IS SHADE-GROWN COFFEE
"MiVana Coffee" is 100% organic Arabica, shade-grown coffee produced at altitudes of 1,000 meters or more above sea level. All our trees are lovingly tended without the use of chemical fertilizers or pesticides.
Shade-Grown Organic Coffee
Shade-grown organic coffee means just what it says. It is coffee from trees grown in the shade of other larger trees. Coffee grown this way is the best-quality and best-tasting coffee in the world. It has a richer, fuller flavor and a heartier aroma than coffee grown in full sun. And because the trees grow naturally as part of a mixed forest, it isn't necessary to cut down other trees and the coffee beans can absorb all the natural nutrients from the soil.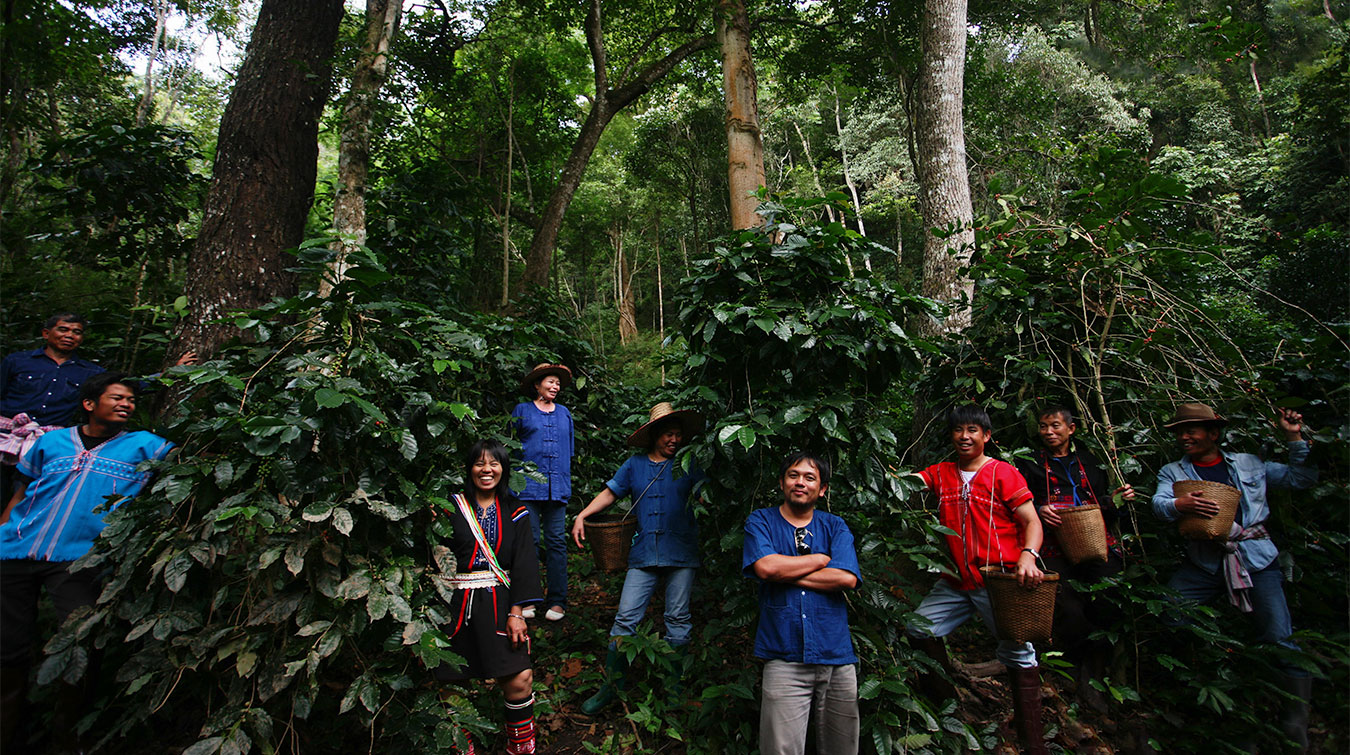 Organic Coffee
"From the sustainable crop to meaningful cups of MiVana" starts from MiVana's team who work and stay at the cultivated village full-time to help creating harmonious collaborations with farmers, National Park, Wildlife and Plant Conservation Department, and Department of Agricultural Extension and to work closely with the agricultural professionals to grow the coffee tree. "MiVana coffee" is 100% Arabica that grows in the watershed forests located on a height of 1,000 meters above the sea level, then the coffee's cherry is nurtured until ripe under plentiful natural environment. For the delicate processing, MiVana's agricultural processes are delivered according to the international organic standard of IFOAM, EU, COR, and USDA which are acceptable standards in many countries around the world. The processes are also managed within 24 hours to preserve the highest quality from the nature in coffee beans. The MiVana coffee beans then will be nicely selected and passed to the roasting professional who experienced and trained from the Specialty Coffee Association of America (SCAA). With secret recipe of the roaster, "MiVana Organic Forest Coffee" is outstanding with floral and fruity aroma. However, the taste is still rich with unique full-flavor to expand the happiness of growers in the forest through pleasing scent in every cup of MiVana in your hand.